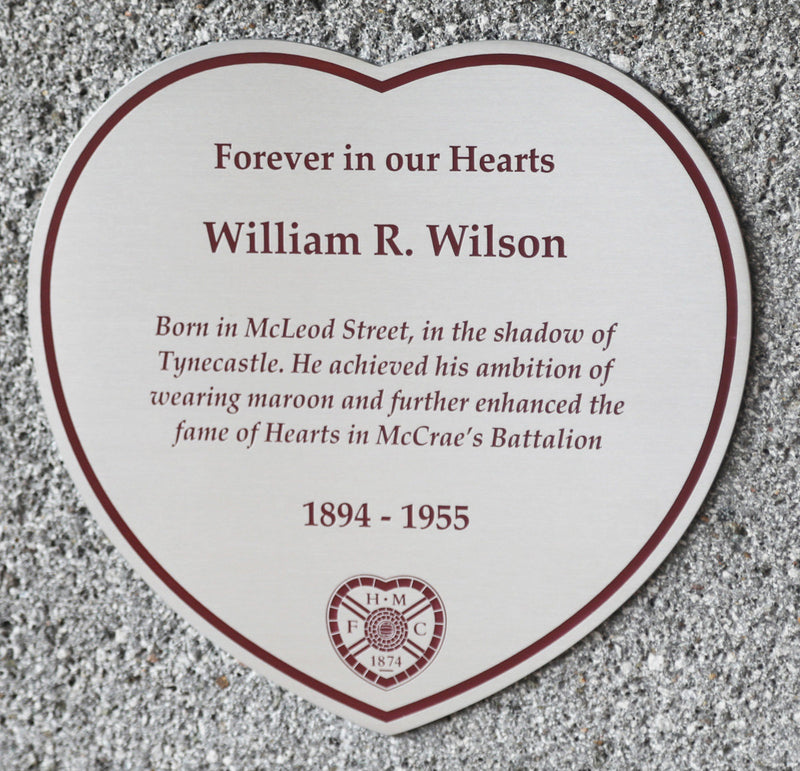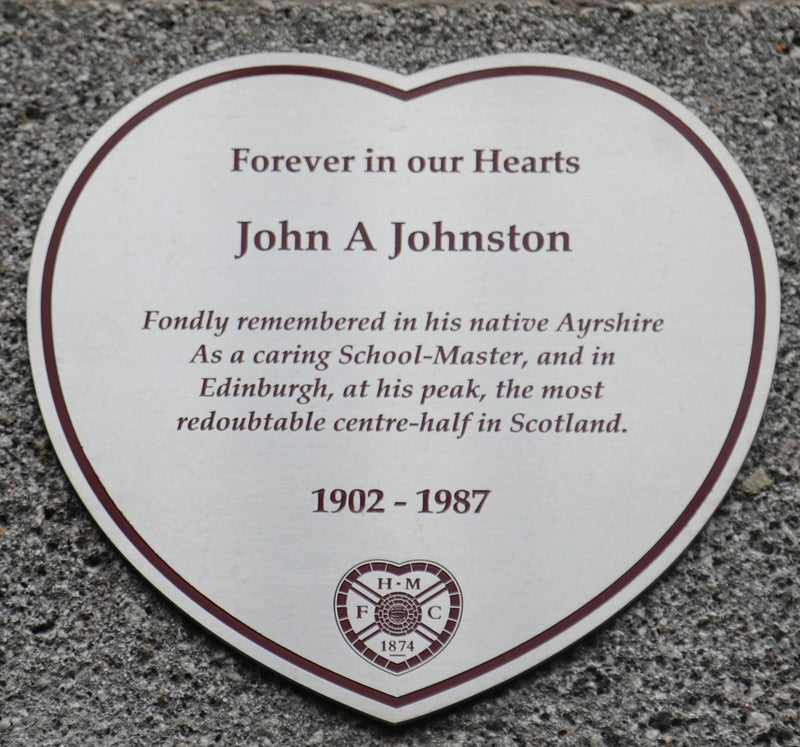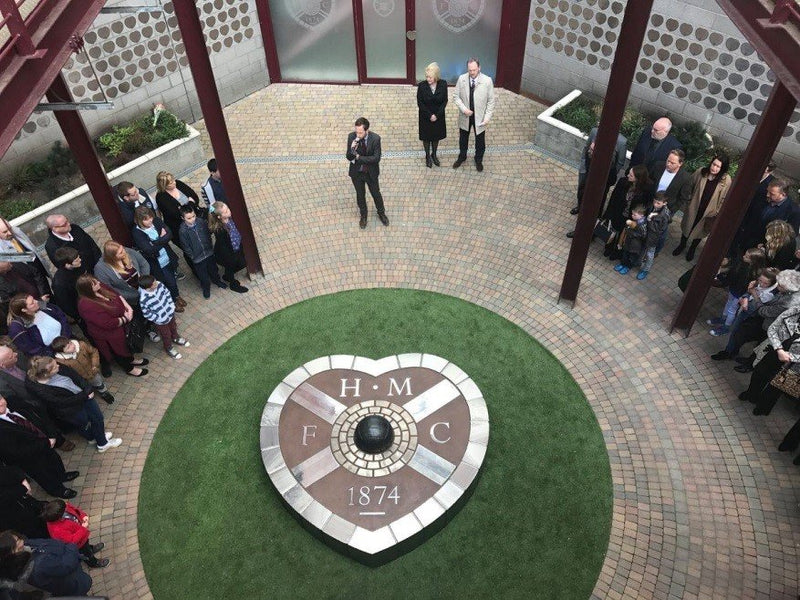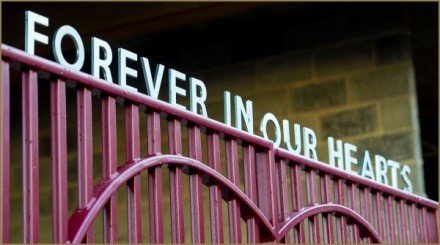 Forever in our Hearts Memorial Plaque
FOREVER IN OUR HEARTS MEMORIAL GARDEN PLAQUE
Our personalised engraved heart shaped plaques offer the opportunity to honour a friend or loved one. These plaques, which are placed on the walls of our Memorial Garden at Tynecastle, are a beautiful and fitting tribute to generations of Hearts supporters and a permanent reminder to future generations to come. You can personalise the plaque online and approve the wording before confirming the order.
PLEASE NOTE, ONLY LETTERS AND NUMBERS CAN BE PRINTED, CHARACTERS (e.g. & @) WILL NOT WORK
The Forever in Our Hearts Memorial Garden Plaques are made from brushed polished, stainless steel, are 19cm x 18cm in size and are available for £215.
We will be in touch within 3 weeks to confirm the installation date for your order.  When your plaque has been installed, we will be in touch again to share information on visiting the garden, and you will be invited to a small, personal ceremony - held monthly in the garden to view the plaque.
Please note, orders are sent in monthly batches to the fabricators for personalisation so orders can take 6-8 weeks for completion. 
At the checkout page you will be given the opportunity to purchase a glass replica of your memorial plaque
Size Guide
| | | | |
| --- | --- | --- | --- |
| Youth | | | |
| Size | Age | Inches | Cms |
| YS | 7/8 | 26/27 | 67/69 |
| YM | 9/10 | 28/29 | 72/74 |
| YL | 11/12 | 30/31 | 77/79 |
| YXL | 13 | 32/33 | 82/84 |
| | | | |
| --- | --- | --- | --- |
| Ladies |   |   |   |
| Size | Size | Inches | Cms |
| XS | 8 | 30 | 76 |
| S | 10 | 32 | 81 |
| M | 12 | 34 | 86.5 |
| L | 14 | 36 | 91.5 |
| XL | 16 | 38 | 96.5 |
| XXL | 18 | 40 | 101.1 |
| | | |
| --- | --- | --- |
| Gents | | |
| Size | Inches | Cms |
| S | 35/37 | 89/94 |
| M | 38/40 | 97/102 |
| L | 41/43 | 104/109 |
| XL | 44/46 | 112/117 |
| XXL | 47/49 | 119/124 |
| 3XL | 50/52 | 127/132 |
| 4XL | 53/55 | 135/140 |